Comments Off

on A Living Education: Five Things Pets Teach Children
May 20, 2013 by admin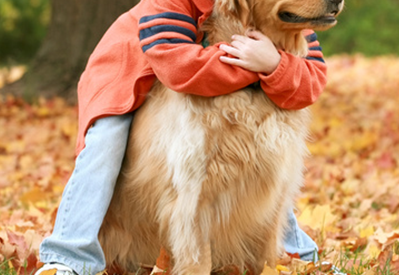 Recommended Reading: A Living Education: Five Things Pets Teach Children By: Alex Lieber
A study published in 2000 explored the relationship between pets and children. Specifically, the study, conducted by a child psychologist in New Mexico, looked at the effect dog ownership had on 10- to 12-year-old children. The researcher, Robert E. Bierer, Ph.D., was surprised at the difference in empathy and self-esteem between preadolescents who owned a dog and those who did not.

Bierer's conclusions support the growing body of evidence that shows dog ownership has "statistically significant" impact on self-esteem and sensitivity toward others. He noted that teachers, parents and other children have expectations for a child to fulfill. A pet has no such measures of success or failure; acceptance is total, which provides a sense of self worth. READ MORE.
Category Recommended Reading | Tags: Be Respectful, Be responsible, Be Safe, Children and Pets, Clear Expectations, Parenting, Pets
---
Comments Off

on A Living Education: Five Things Pets Teach Children
Sorry, comments are closed.