1
August 13, 2012 by Arwen McGilvra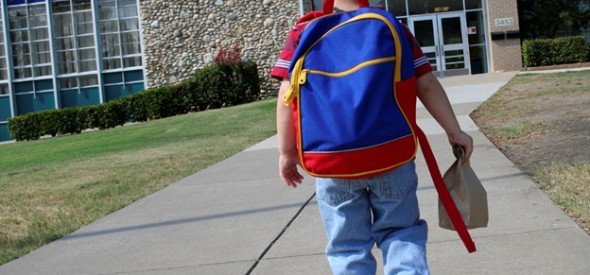 By Arwen McGilvra- As you get your kids ready to go back to school one of the decisions you may make is where to send them for child care. Whether it's after school care, or preschool, it's hard to turn over your kids to someone else for several hours a day. How do you know they'll do a good job? How do you choose a good program?
From years of working with children in various after school programs I can tell you that there is one simple way to tell a good program from a mediocre one.
Besides the basics of cleanliness, friendliness and a background check one way to know if it's a quality program is to check to see if it has BUIC (like the car brand Buick.)
BUIC stands for Belonging, Usefulness, Influence and Competency.
Belonging: The teachers know the names of all the kids, and greet them as they come in. Pictures and artwork from the program are displayed in the room. The kids are encouraged to get to know each other and build friendships. Kids help take care of the room or program area.
Usefulness: The kids are given opportunities to help the teachers, and each other. They help out with cleaning and organizing the program area. Kids are able to contribute to the program for the benefit of all. (Fundraisers, can collection, asking for  recycled items for crafts, e.g. tp tubes, donating toys they no longer want.)
Influence: There is a balance between planned and unstructured time in the program. Kids have free choice activity time, or free choice of centers. When kids give feedback or suggestions the teachers take them serious, and when appropriate implement them. Kids have the chance to positively influence each other.
Competency: There are opportunities for learning, and for kids to show what areas they are especially talented in. As children learn a new task the teachers notice and compliment their improvement. Praise is given when earned, and with meaning. Kids are encouraged to show and teach their talents to other kids in the program.
Category Pillars | Tags: Be Respectful, Be responsible, Be Safe, Child Behavior, Child Care, Clear Expectations, discipline, guidance, Parenting, Pillars, positive, proactive
---
Sorry, comments are closed.